Colonial Ford of Plymouth Collision Center
Having a collision is bad enough. The repair process shouldn't add to the pain. That's why we at Colonial Ford of Plymouth have put together the information on this page as well as comprehensive
Collision Guide
that you can download by
clicking here
. We hope it helps to make the entire collision and repair experience less stressful.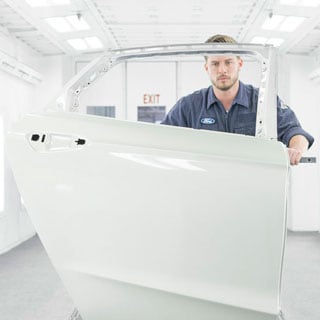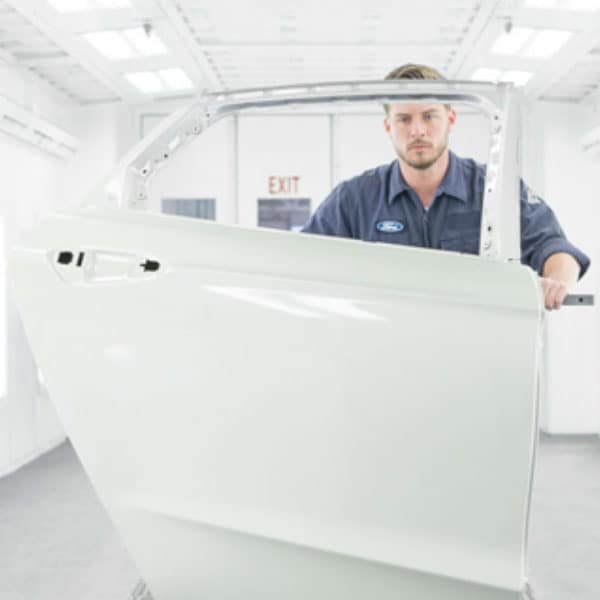 Your Rights:
You have the right to choose the collision center that repairs your vehicle. The insurance company can't force you to go to a collision center of their choosing.
You have the right to choose the type of parts that are used in the repair process.
You don't have to release your vehicle to the collision center to begin the repair process before you're ready.
Make sure to review the completed estimate before the repairs begin. It will list the work to be done and the parts that will be used in the repair.
Why you should choose Original Ford Parts when you are in an accident.
Because insurers want to keep repair costs down, they'll often specify the use of aftermarket, remanufactured, or even salvaged parts. This could, of course, lead to parts that don't have the same fit, finish, quality and durability of Original Ford Parts.
Ford Original Parts are designed and manufactured specifically for your Ford, so you can be sure they will fit precisely and provide long-lasting performance. In addition, to ensure optimal safety and performance in today's advanced driver-assist systems that all parts work together as a system.
Contact Colonial Ford of Plymouth Collision Center
Colonial Collision Center Customers are all around you! You can't tell who they are, because they are back on the road, quickly, in cars that have been restored to their original condition. Our customers come to Colonial because they enjoy the following:
The benefit of over 100 collective years of automotive restoring experience, with factory trained technicians on the state of the art equipment that we use.
Accurate, quick, computerized repair estimates and on time completion of your restoration.
Pick-up and delivery service, and on- site discounted rental cars.
We deal with your insurance adjuster to get you the correct and maximum reimbursement for ALL the work that we do, and we handle all the financial aspects of your repair.
Pristine paint finishing which is the most visible and critical part of your restoration. It has to match perfectly, and utilize our Garmat down-draft state of the art paint restoration booth with perfect spectrum paint matching.
We of course service all cars and trucks, makes and models, with 24 hour towing. We can properly assist in any glass replacement or repair issues and insurance billings.
We will initiate and complete all the financial details, to include deductible payment options for costs not covered by your insurance company.
Our Teams' Goal at Colonial Collision Center:
Complete Satisfaction. We don't further aggravate your situation when you have had the misfortune of an accident. We know that this is an uninvited situation and we will deliver a great experience, restore your vehicle and get you back on the road. Our success lies in delivering professional service, every time, to each of our customers. Go online to
www.dealerrater.com
, and read the reviews for
Colonial Ford in Plymouth, MA
to see how our customers review our work.